ESHG does not provide housing services. Instead, you may contact the official accommodation provider (housing agency) for the ESHG 2024 conference, CPO HANSER SERVICE GmbH. They have negotiated specially discounted rates for ESHG delegates at hotels located near the venue and in Berlin's city centre.
Online Accommodation Reservations
If you would like to book a room for the ESHG 2024 please access the online accommodation portal of CPO HANSER SERVICE GmbH by clicking on the button below. Via the accommodation portal you will be able to book a hotel directly in the price category and location of your choice. Rooms will be sold on a first come, first served basis.
If you wish to modify or cancel your current booking, please contact CPO HANSER SERVICE GmbH via email directly: troemer@cpo-hanser.de
Please carefully read the booking terms and conditions before confirming any bookings.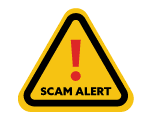 Warning Scam Alert – Special note to exhibitors, speakers and delegates
It is important to be aware that you may be contacted by phone, fax, or email by third party companies that act as travel agencies, wholesalers or destination management companies to solicit you with aggressive or deceptive tactics for room reservations, notably a company called EHS (Exhibitor Housing Services).
Room poachers and pirates may also misrepresent themselves as the official conference housing bureau and may illegally use the conference name or logo, however these companies are neither related nor affiliated with the ESHG and its meetings in any way.
If you are contacted by someone asking if you need a room during ESHG 2024 or if they represent themselves as the official housing bureau for ESHG, please obtain as much information as you can, such as the name of the company, the person calling and their telephone number – then inform us on either at conference@eshg.org or eshg@rose-international.com. According to the information we gathered from our participants over the years, the company EHS makes a number of false and fraudulent claims about the conference designed to obtain your credit card information, including:
You have not yet booked/there are issues with your hotel reservation for the ESHG conference;
The room rate for the conference has increased and/or rooms are running out and must be booked with EHS as soon as possible;
Hotel rooms for the conference can only be booked through EHS;
EHS can get you a cheaper room rate than the conference organizers; or
Hotel rooms for the conference are sold out and that they can help find you alternatives hotels.
Be aware that this is a SCAM designed to obtain your credit card information and/or to make phony charges to your credit card. Please use extreme caution when contacted by EHS. The EHS representatives are extremely pushy, prodding, even convincing. We recommend that you do NOT give this company your credit card number, personal information, or any details about your hotel reservation. We have heard that conference speakers and attendees that have given EHS their credit card information have incurred substantial credit card charges (cancellation fees, service fees, etc). Additionally, the hotel room reservations are never made and the attendees are left without hotel reservations for the conference.
Please also note that: Neither the ESHG nor CPO Hanser Service GmbH (our actual hotel agent) will call you to solicit reservations.
You may receive emails regarding housing, but note that the only official emails will come from an email address ending in "@eshg.org", "@rose-international.com".
If you choose to reserve you accommodation for the ESHG, you should only use the links provided or by calling the phone numbers above. If you are unsure of who has contacted you regarding your hotel reservations or if one of these scammers has contacted you, please inform the ESHG at conference@eshg.org or eshg@rose-international.com as soon as possible.
Disclaimer
Please note that accommodation issues are under the sole responsibility of CPO Hanser Service GmbH. The ESHG cannot take any liability for the provided service.
If you wish to report a problem that occurred during the procedure, please contact the ESHG by email.